Argyrios is our Senior Leisure and Lifestyle Officer and the newest member of the team at Randwick.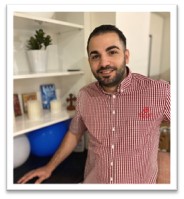 "I look forward to getting to know each resident and their families so that together we can enjoy many more exciting events, outings and stimulating activities," says Argyrios.
You will find him in the Randwick home mid-week and on the weekends.