Executives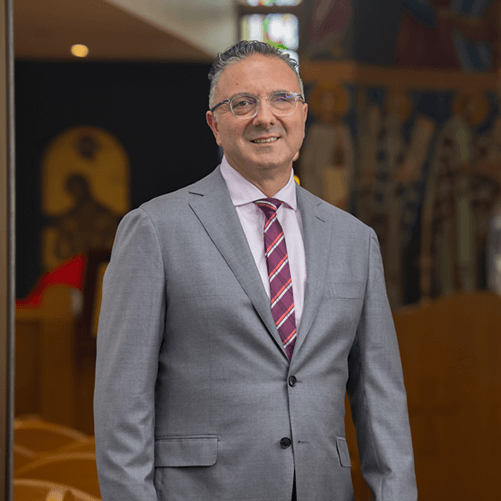 Spiro Stavis
Acting Chief Executive Officer
Spiro joined the team at St Basil's Homes NSW/ACT in 2016 and is a qualified Town Planner with over 28 years of experience in both the private and public sectors.
His appointment as the Chief Executive Officer involves the overall management of the organisation. Spiro has a vision for St Basil's where seniors see their lives improve upon joining the St Basil's family of programs and services.
He passionately wants seniors to feel that they have a better quality of life, enjoying more activities, increased socialisation,
delicious food and timely clinical care in a safe environment with the opportunity to develop new friends and good memories.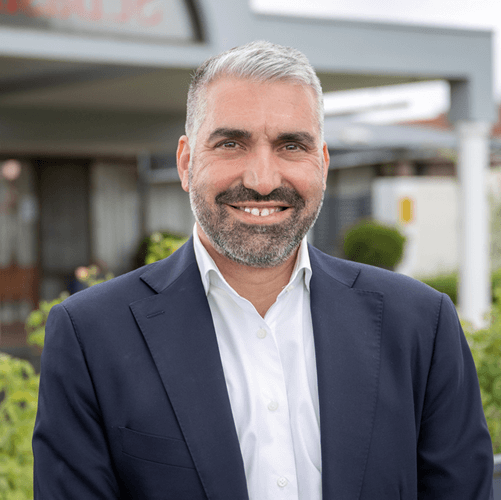 Christopher Hatzidis
Director of Corporate Services
Christopher brings over 20 years of experience in strategic
planning, organisation development and transformation, program management, people leadership and systems development.
He has robust technical knowledge with strong business acumen developed across multiple industries and company sizes – ranging from global Fortune 500 companies to small niche consultancies, Christopher brings a wealth of experience to the team.
Christopher has a track record of success in managing the implementation of complex systems and business change programs as well as in building strong business partnerships.
As a graduate of the Australian Institute of Company Directors, Christopher also has a Bachelor of Commerce (Accounting)
from UNSW.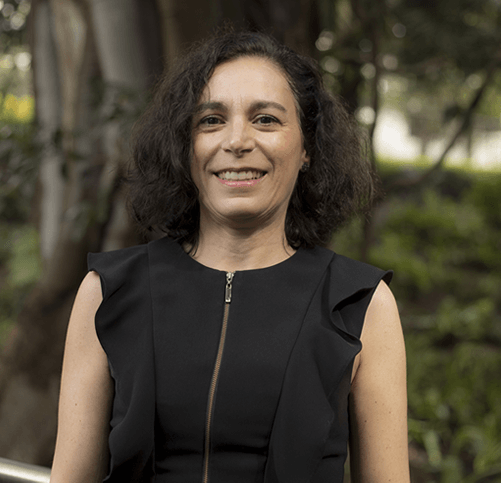 Laura Frazis
Chief Financial Officer
Laura is a Certified Practising Accountant and holds a Bachelor of Commerce specialising in Accounting, Finance and Systems. She has extensive experience in management accounting and financial accounting in various large and small corporations.
Laura joined St. Basil's in 2009 and has developed a deep knowledge of the aged care industry.
Laura and her hardworking finance team are responsible for managing all aspects of the organisation's financial affairs including budgeting, financial management and reporting. Laura and her team help us keep track of the Charity's funding and expenditure so that we can make the best decisions for the care of our elderly while maintaining viability.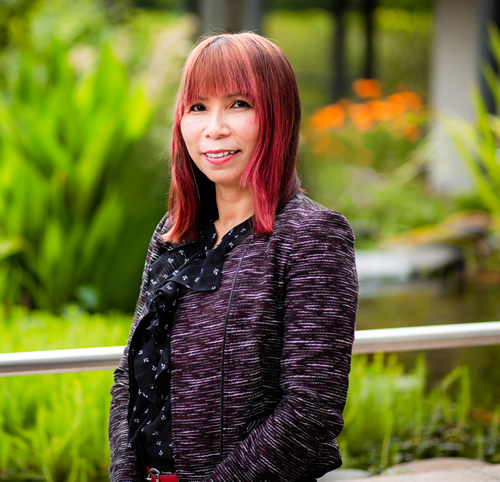 La Stacey Baramy
Director of Care & Community Services
La Stacey brings over 22 years of experience across the aged care and hospital industries to her role as the Director of Care and Community Services for St Basil's NSW/ACT.
In the seven years prior to her current role, La Stacey played a leading role for St Basil's as Facility General Manager at Miranda, a nursing home supporting 101 residents and 20 occupants of independent living units. In that role, La Stacey lead a tenure with a successful history.
Prior to working in the aged care environment, La Stacey achieved a career spanning over 12 years in acute clinical hospital settings in management, research and nurse consultant roles; and at South West Private Hospital including Director of Nursing and Quality and Risk Manager.
With a Master of Nursing and Master of Business Administration, her other career achievements also include having health research projects published in the Journal of the Royal College of Nursing Australia.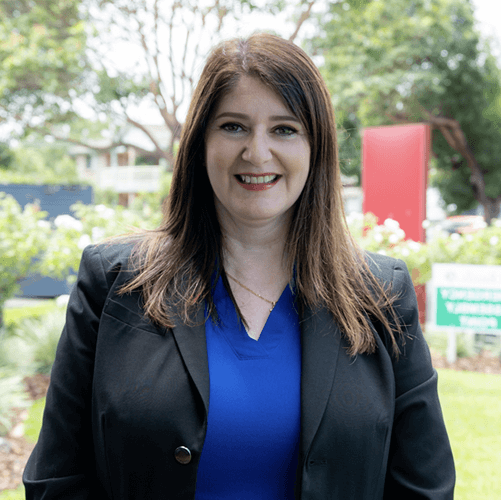 Chrisoula Theocharous
Director of People, Learning & Culture
Chrisoula brings a wealth of Human Resource and Injury Management expertise gained across diverse sectors including Government, Health, Education, Finance, Banking and Construction and has spent the last 10 years working within Aged Care and Community Services.
Providing strategic and collaborative HR advice, Chris' achievements include leading transformation and change management, organisational development, talent management, and managing employee relations.
With a degree in Psychology, Chris is passionate about coaching and mentoring others to fulfil their personal and professional goals and actively looks at ways to enhance the employee experience. She is an experienced mediator and is also a strong advocate and values-driven partner.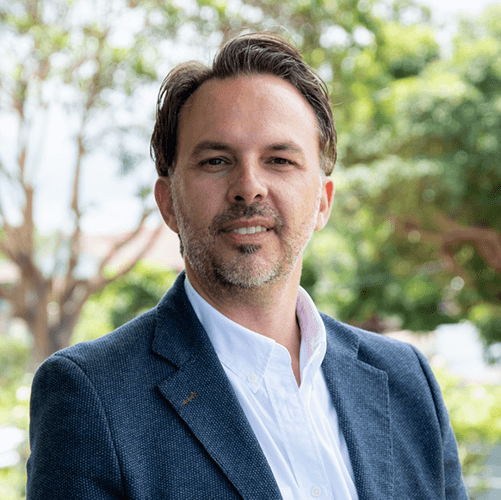 Nick Baldas
Acting Director of Property
With over 20 years of experience in the building industry, Nick's background spans across the residential, retail, corporate and aged care sectors.
Nick joined St Basil's in June 2018 as the Project Development Manager to oversee the entire capital projects program. Now as the newly appointed Director of Property (Acting). His role is to oversee the effective operational management of all building assets in support of multiple business lines including property development and refurbishment pipeline.
Nick has a Bachelor of Architecture from the University of Sydney and is a multi-skilled professional with experience in both client-side project management and architectural design.