Kalliopi (Kalli) Dionysopoulou joined the team at St Basil's over four (4) months ago in the role of Community Services Administration Officer.
Kalliopi receives and makes phone calls that support older adults and their families with St Basil's Home Care Package options. A Home Care Package is a government subsidised package for people over the age of 65 living at home used to provide the support services you need.  Domestic assistance, personal care, nutritional assistance, transport and shopping help, allied health services, care related equipment and care related home modifications can all be funded under a Home Care Package.
Kalliopi helps older adults and their families with choices offered by St Basil's that are tailored to their needs.
"I love helping them to find the care they need in their home and to offer them the broad range of services that St Basil's offers," says Kalliopi.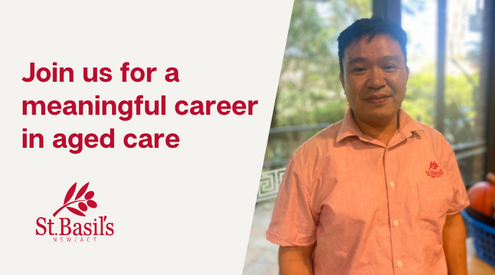 "I have direct experiences as a Care Worker so I have a very good understanding of what quality care and support should be, and I use this experience to find the right solutions for older people in need."
"I am empathetic to their need for support at home, to feel safe, to be social through activities such as shopping or community events, and to be taken to important appointments."
"Helping hundreds of older people live independently and in their current home for as long as possible gives me a great sense of fulfilment," adds Kalliopi.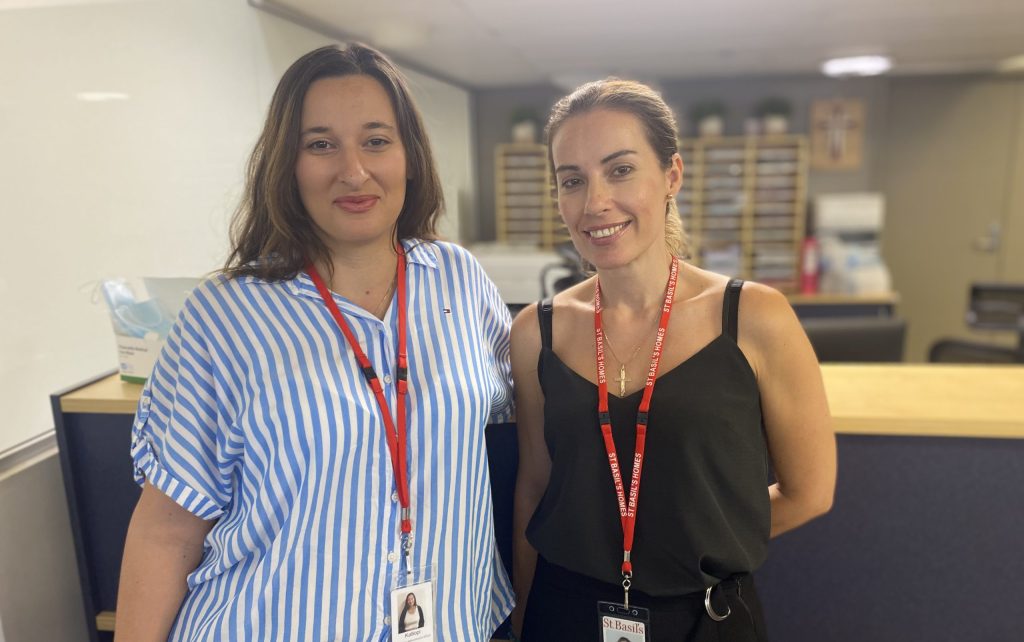 (Pictured: Kalliopi (left), Peppy (right))
Kalli works alongside a well-known colleague who has supported St Basil's Community Services for over seven (7) years, Efterpi (Peppy) Seitanidou. Peppy – Customer Service Manager, St Basil's Community Services features regularly on Sydney Greek radio programs keeping the Greek community informed on issues relating to aged care and the work of St Basil's.
Enquire about St Basil's Home Care using this form or by calling us on 1300 367 551.
Do you speak Greek and have a few hours a week to spare? Express your interest in volunteering to support the important work of St Basil's now http://bit.ly/3Z4NzED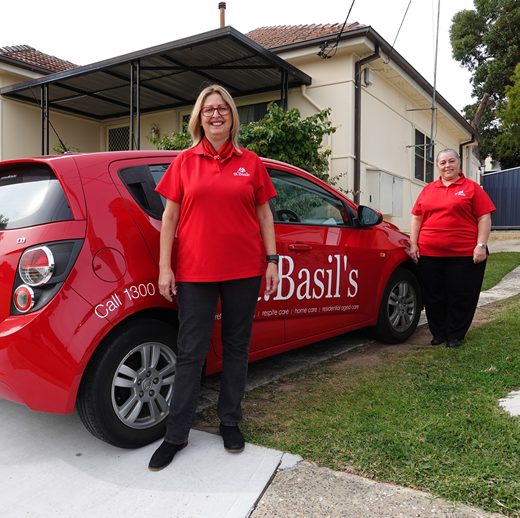 (March 2023)