St Basil's Kensington resident, Malcolm Macdonald did multiple tours of duty with the army and was awarded a prestigious OAM after retiring.
For those of us who've only lived in times of peace, it can be hard to imagine the true grit and tenacity of spirit mustered by soldiers who fought on the frontlines during wartimes.
St Basil's Kensington resident, Malcolm Macdonald, 78, is one of those people. A hero in the truest sense of the word, Malcolm did two tours of Vietnam and one of Brunei, was shot three times during his service period and was awarded a Medal of the Order of Australia (OAM), an accolade reserved for Australians who have demonstrated outstanding service or exceptional achievement.
Born in Scotland in 1943, Malcolm joined the merchant navy at the age of 16. He later emigrated to Australia and joined the Australian Army – the start of an impressive 36 year tenure. "I was one of those people that doesn't know when to stop," he reflects modestly.
As part of the special forces, Malcolm cites "jumping out of aeroplanes" as one of the highlights of his career. Of course, seeing active combat meant he endured many harrowing experiences, however when questioned about this, he remains stoic and self-deprecating.
"There were good times, but not too many good times unfortunately," he says. "That's all part of the business; you don't join the forces expecting a nice little stroll down the street every day – when you're on the ground it's virtually 24 hours a day." Unsurprisingly, Malcolm is familiar with post-traumatic stress disorder, quietly confessing that "sometimes when you put your head down to try and go to sleep at night it's not easy."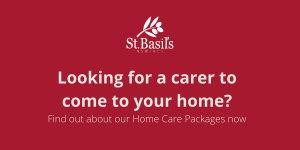 Still, as proof of his strength of character, Malcolm turned personal hardship into service to others. After retiring from the forces, he became a passionate advocate for veteran rights, campaigning around issues such as PTSD and fair compensation. "He would go to the veterans departments, help them apply for a pension, assess whether they were entitled to it or not and he would help them if they were claiming for a pension and were denied or wanted to upgrade their pension," explains his wife Ophelia Macdonald. "It was the veterans who put his name forward for an OAM, because of his services to them."
Ophelia and Malcolm share quite the love story, having met in 2001 over a game of poker in a club, then tied the knot the same year. "She's a lovely lady, she's kind, caring and looks after other people as well as me," says Malcolm affectionately. Ophelia, who is currently writing Malcolm's biography, speaks equally fondly of him. "He's a good listener, very caring and whenever people approach him he tries to help them any way that he can."
According to Jyoti Bhattarai, Recreational Activities Officer at St. Basil's Kensington, Malcolm is a true gentleman, with a love of order that reflects his military days. "He's very disciplined and follows a rigid schedule of daily activities, with everything done in a timely and proper manner," she says.
At St Basil's, Malcolm and Ophelia enjoy the calm, relaxed pace of life and are partial to watching action and crime dramas together, with favourites including NCIS, CSI, Walker, Texas Ranger and Scorpion. While not a permanent resident, Ophelia is in respite care and as such is able to spend plenty of time with Malcolm.
As well as getting his action show fix, Malcolm enjoys chatting with staff about his army days, and showing them his impressive collection of medals. "When we celebrate Anzac Day, Remembrance Day and just thank him for his service, it makes him feel special," says Jyoti – certainly deserved for a special character like Malcolm.
Learn more about St Basil's Homes or Book a Tour now
Words by Bonnie Bayley