On behalf of the Board of Directors, I am delighted to announce that Diana Horvatovic (nee Gutkovich), St Basils' Director of Care, Quality and Risk has been appointed to the role of acting Chief Executive Officer (CEO).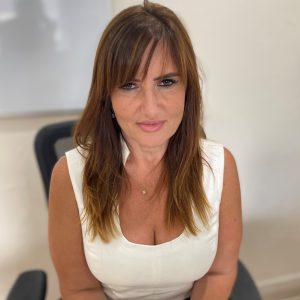 As Acting CEO, Diana, will provide St Basil's with continuity in leadership and the strong expertise to lead the organisation in maintaining the vital role of delivering quality aged care services. Diana joined St Basil's in 2021 and brings to the role 16 years of valuable Aged Care industry experience at both governance and operations gained at the Australian Government Department of Health and Ageing in the Office of Aged Care Quality and Compliance, and other leading aged care organisations.
Diana is a key driver of our Continuous Improvement Plans across our clinical and non-clinical environments. The delivery of best-practice aged care services to our residents is her passion. Diana's hands-on approach, empathetic nature and practical guidance brings a wealth of support to the St Basil's workforce.
The Board is confident that Diana's experience, leadership style and energy will be critical ingredients in the continual evolution of St Basil's into one of the most admired aged care providers in NSW and ACT.
We extend our gratitude to Peter Kaliaropoulos for his contribution and efforts over the last few months, as he will be stepping down from the role and as a Board Director effective 11 August 2023.
We wish Diana tremendous success in her new role. Together with support from Senior Executives, Senior Management and all our staff, we are all committed to providing best-practice care every day and supporting ageing Australians to live a life of spirituality, meaning, and joy.
Yours sincerely,
James Jordan,
Chairman of the Board of Directors, St Basil's NSW/ACT